THE SPEED-DATING
Simple and authentic, a speeddatingmontreal.com event consists of a series of 5 minutes encounters during which an equal number of participants, grouped according to their age, and region, exchange in a pleasant and secure environment.
BE SHARP
In a speed dating, personal grooming is the name of the game! Try not to eat garlic and onions before the event! If you are smoking before the encounters, make sure you wash your hands and always carry gum or mints! People will appreciate your efforts.
DRESS CODE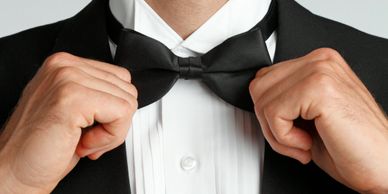 Proper dress is required. In speed dating, you need to make a first good impression! Remember you have 5 minutes only with the person in front of you! You are never overdressed to stand out amongst the crowd ! Get your winning outfit ! Guys "Please" no baseball hats or sandals or shorts!
NERVOUS? SHY?
You are not alone! Everybody is! Be yourself! Be funny! Be interesting but interested! This is not a job interview! you are there to have fun! You are amongst single men and women who are looking for the same thing as you! Be nice, people will remember you when it's time to make their final selection! It's a new experience for you but not for us with more than 550 events since 2001 you're in good hands!
HAVE FUN
Get ready to meet interesting people! You are in a pleasant setting with lots of interesting single men and women coming with one goal in mind, to meet with you and maybe develop if it "clicks" something new! What do you want more? Enjoy yourself … will take care of the rest! All our speed-dating events are bilingual so French and/or English. So if you understand one of these two languages, you're in!
THE STATISTICS
With more than 40000 perfect matches! Did you know that 70% of our participants have had matches? You will be surprised by the quality of the singles present at all our events! Many couples have been formed in our many years of existence! Lots of them still going! It's up to you now! Register now, your perfect match might be of this edition!